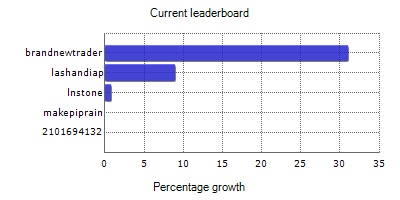 Time for Reflection Part 2-TP4/TP4+
This week I am continuing the post from last week. I spent some time reflecting on the questions posed during the study. I decided based on my answers to continue this series in parts. Here are my results.
Day One: "Don't Stop until you are Finished."
Are there areas in your life where you too easily give up?
There are definitely areas in my life where I have given up. Concerning trading, I have hit spots where I have thought this can not work and wanted to quit.
Can you identify patterns in your past where you thought you failed when you actually quit?
One thing market structure has shown me is it has an uncanny resemblance to life itself. There are patterns of pulling back, being timid, not trying, having doubt and missing out altogether.
What makes you want to be a person who lives their life fully alive and dies with their quiver empty?
1
One of my favorite quotes by Bob Proctor actually woke me up to this one. During a lecture, he said, "The average person tiptoes in life hoping to make it safely to death. This is not a practice run. We only get one shot." That statement made me think about all that God has made and wants us to have in this lifetime while working on the next. My prayers changed that day. I pray that I take every opportunity to be generous. That I leave no stone unturned. That I do my absolute best and be grateful for everything.
Day Two: "Set Your Past on Fire."
What has a negative hold on your life that you need to leave in your past to create your future?
Really thinking about this one and I have to go with what the author said. Anything that still causes pain has to be purged to move forward.
Identify three strongholds over your decisions, behaviours, and relationships that you need to 'burn' to move forward into the life Jesus is calling you to live.
A stronghold would be anything I have allowed to harden and become fortified in my heart. Usually, this is the defense result from experienced pain. It can paralyze your next move. Often, things will have a familiar feel of a painful event from the past and cause us to pre-judge this present event by our experience. It can lead to missed opportunities.
2
Day Three: "Act Like Your Life Depends On It."
What are your proofs of life? What are those things in your life that make you come alive? In what ways have you settled for existing instead of living?
3 (Will answer this as part of Part 3!)
Day Four: "Know What You Want."
What do you want from God?
I want God to help me help his people be whole. Our pastors and leaders help us with our souls. And we heal and live a life for God. However, or physical state is still one of acceptance and unable to change our circumstances. I believe that I am gifted in this area, and I want God to strengthen and grow me.
Is that a question you typically ask yourself?
Honestly, it is not a question I usually ask myself.
Is
there anything you want that you're afraid to ask for?
Definitely. Sometimes I think my ambitions and desires are too much. That I should focus more on being grateful where I am. I realize that this is an error. God will grant me what I ask for according to his WILL. I serve a Great God with endless resources. I should ask him for everything!
T
here are times in life when it is not within the scope of God's intention for our life to give us certain things we ask for. But wouldn't you rather err by asking for too much than too little?
4
Day Five: "Be Ready When You Get There."
Are there areas in your life where you feel God has called you to prepare yourself for something larger?
I ask myself this often. I look over the years of my stewardship, and I see an increase.
How has God rewarded your stewardship of small things with the trust of larger ones?
I literally have been amazed at exactly how God works. How he makes room for your gifts in areas that you typically would have no influence. We must be prepared at all times; both in and out of season. Ready for opportunities when they present themselves. 5
Before we head to this week's TP4 and TP4+ results. I wanted to mention I joined a trading competition. The scoreboard is located up top.
This week's trading results are in!
But-- by a longshot, this shows my seriousness and my mindset. I had several trades still open rolling int this week and as you can see.... I did not trade until I secured some of that profit and yes, loss. What you see is 98 pips still banked. Yes, even under conditions that are not the most favorable, we still move forward. Thanks for stopping by.
McManus, Erwin R. "The Last Arrow-Save Nothing for the Next Life."
The Last Arrow-Save Nothing for the Next Life
, WaterBrook Multnomah, https://www.bible.com/reading-plans/4492-the-last-arrow.